After this long...looooong summer-hiatus: I'd say let's get "Back to Groom:
Fountain is one of those brands you might have seen popping up...They are on net-a-porter and you probably seen it promoted recommended in Vogue or the likes.
Sometimes I do buy these things. Especially since I gotten this on a lookfantastic promotion, where I added some Geek-i-monecules too. Perhaps Reservatrol could be found cheaper, and somehow my curiosity will get more of me when THEY say that a liquid compound will make it absorb better.
Oh well, if I get glowing in two weeks then I'll know some more.
2. Things I'll probably be skipping...
I feel I have been growing up when I see a gorgeous and very sought after limited edition and think "perhaps I should skip".
So I'll say the L-word on this...I hope I'm not blasphemous as a beautyblogger:
Louboutin Lipstick(s), or Rouge Louboutin...
I think they are the most gorgeous piece of makeup I have seen...
oh let's say
...in my lifetime. I'm also convinced it is a gorgeous lipstick by reading thebeautylookbook's
review
. Six years ago I would have done it, without any doubt. Now I am looking at a drawer of 130 oftenly unused and very gorgeous lipsticks and think...
darn, I could go to Greece for that.
My 2nd brand would be skipping on Tom Ford: I really see him a lot on other beautyblogs but my personal experience is that I am slightly underwhelmed for its price.
Then again, I'd splurge on anything Surrat again, I'm hoping for him creating a foundation soon.
3. Things I'll be splurging upon...
Mmm, besides of anything new Surrat I am not sure. This summer I have done several salon-treatments from CACI, waxing, Shellac, cryo-spray, LED light for removing pigmentspots and numerous others.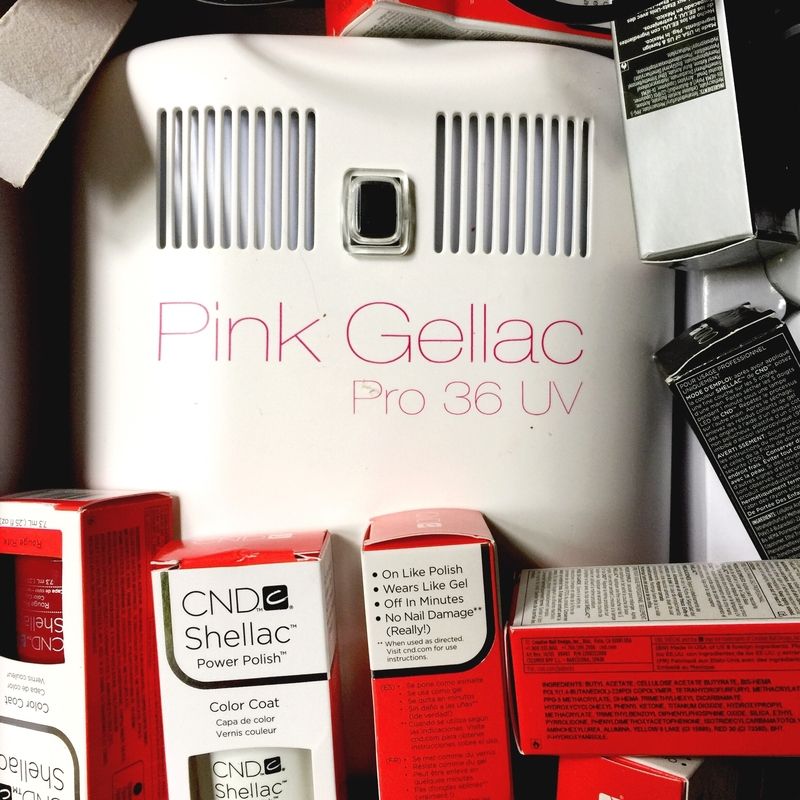 My DIY Shellac-ing tools
I think there are good treatments out there and some are a waste of
€ without much love put into it.

Then I rather do something similar at home, especially since the DIY options are getting better and are more affordable.
So how have you been grooming this summer, and what will you change for autumn?