Last year has been an adventure in makeup, and in beauty-stuff in general. I thought I finally had it figured out looking quite pretty...Then winter came and I gotten into the "why I look like this? I'm so healthy, use such great products, etc" phase. Either way, makeup has helped me in getting my extra-pretty on in the good phase, and taking of the edges on the 'blah'-moments.


I started out with a little number called
"la Vie en Rose"
and ended up with 4 more! I would say that Surratt makes the most unobtrusive blush around...I can either shade it in gently, or give it a bit of 80s exaggeration. Basically: LOVE.
Originally, I was send the wrong colour and tried it before I noticed
(mind, Dutch shops are less forgiving on returning policies)
. I ended up loving this little number for being a supergorgeous bronzer, though the season for bronzing has not really arrived yet.
Edward Bess Ultra Dewy Complexion Perfector
Actually, a tinted moisturizer with the right kind of build-up level. My healthy lifestyle gave me the liberty to go lighter on foundation (until winter came...sight).
So for winter I went for Kevyn Aucoin
The Sensual Skin Enhancer Fluid Foundation. It reminds me of Armani Designer Lift Foundation in terms of being powdery/velvety, only better. I don't have a full review yet but Monsieur Alex has a good review going on and foundation-pro The Beauty Professor too.
Powder

:
Koh Gen Do
Natural Lighting Powder
Light, airy and a beautiful finish without loosing radiance.
Concealer

:
Dolce & Gabanna in Creamy has been both brilliant in concealing pesky spots as eliminating undereye circles.
I liked Charlotte Tilbury retoucher for blurring out undereye circles. But I'm still smitten with Givenchy Mr. Light.
Charlotte Tilbury wins it on the liquid front.
Surratt is the perfect powder highlighter.
No real winners either. I'd be curious for By Terry Densiliss if only it was not claimed to be so fraganced.
Mascara:
Makeup Forever smoky Extravagant Mascara.....
I received a mini-size in the Sephora Happy Birthday set. I just love everything: from the way the brush is shaped to it's glossy but still 'grip-py' formula. I pair in over my lash-primer Kanebo Kate Maximizer in black (review here) which will keep my lashes long, strong and weatherproof until I take it off.

Eyeliner:
Kanebo Kate Supersharp Liner
I rediscovered it again for being thin & foolproof for dummies like I am. Also, it stays on until you take it off.
Eyepencils:
Marc Jacobs Highliner Gel Eye Crayons
I still really like Pixi Endless but the Marc Jacobs wins by convenience: the twist-up formula!
Chanel Poésie
Chanel is not my ultimate eyeshadow formula around but I reached most for this palette for having the perfect balance of neutral colours.
Eyebrows

:
Anastasia Beverly Hills Dipbrow Pomade
in Blonde. The right colour for my light brows and the cream is a breeze to apply with the right brush.
Special Occasion:
Velours 'Are those Real' Fake Eyelashes
There are times a girl needs some extra flutter and these held up quite well with a bit of clear eyelash glue.



The boys won from NARS female stars (Audacious): The formula is more my cup of tea, the packaging, and what about the brilliant selling point?
2014 was such a lipstick year but Marc Jacobs Lust for Life Lip Vinyl won me over for feeling so minty fresh and having that superb multisparkle that only a lipgloss can really pull off.
Nails

: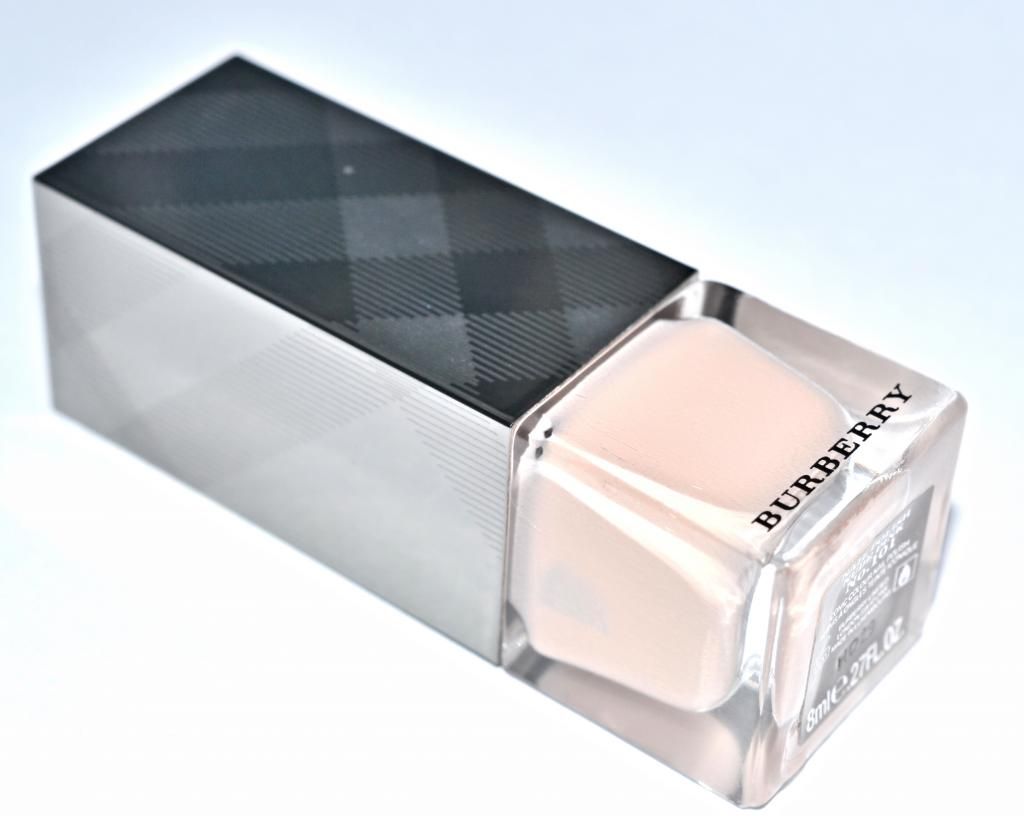 Burberry nails in Nude Pink has been my favourite for being so effortlessly neutral, having good coverage and a longer wear than most nailpolishes.
In general, I have had some changes since my Best of Makeup 2013, but I still love plenty from that year. I rotate my Koh Gen Do Maifanshi foundation and the RBR Time Defying foundation with my newer loves. NARS concealer is still one of my favourites.
I somewhat lost my love for organic makeup, which I made up in skincare. I did try out some newer formulas and I still rely on Kjaer Weis & RMS Uncover when my skin is acting up. I hope to find some newer organic makeup loves in 2015 so I can have a cleaner choice when I want/need to.