Everything lipstick is always permitted in love & war
Or for my 2nd Surratt I picked a lipstick with the quintessential name Perfectioniste:
It has been described as a 'Pinky Rose' which is an easy 'me'-colour. Or, it has been for a couple of years. Lately I venture i
on newer lipshades that are different from the inoffensiveness of rosy nude. For oldtime sake, and the heck of comparing it with my other rosy ones, I took this one:
I cannot think of any product-hoarding, newbie-curious beautyblogger who is not slightly a perfectionist at heart. A beautiful Dior lipstick: so nice, but that latest edition of Chanel might be better for that specific occasion.
My lastest
precious
lipstick falls into the thin & portable form.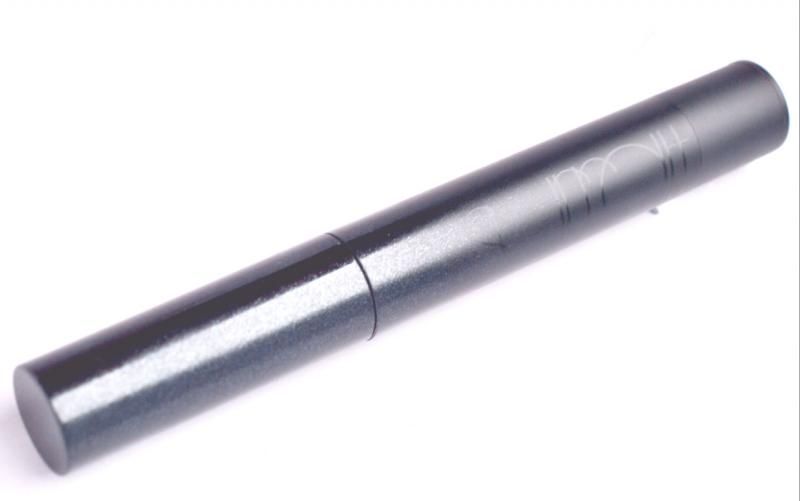 We've seen a black tube before, but a closer look shows a graduation between a matte and a slightly glimmery surface. It twists up at the bottom.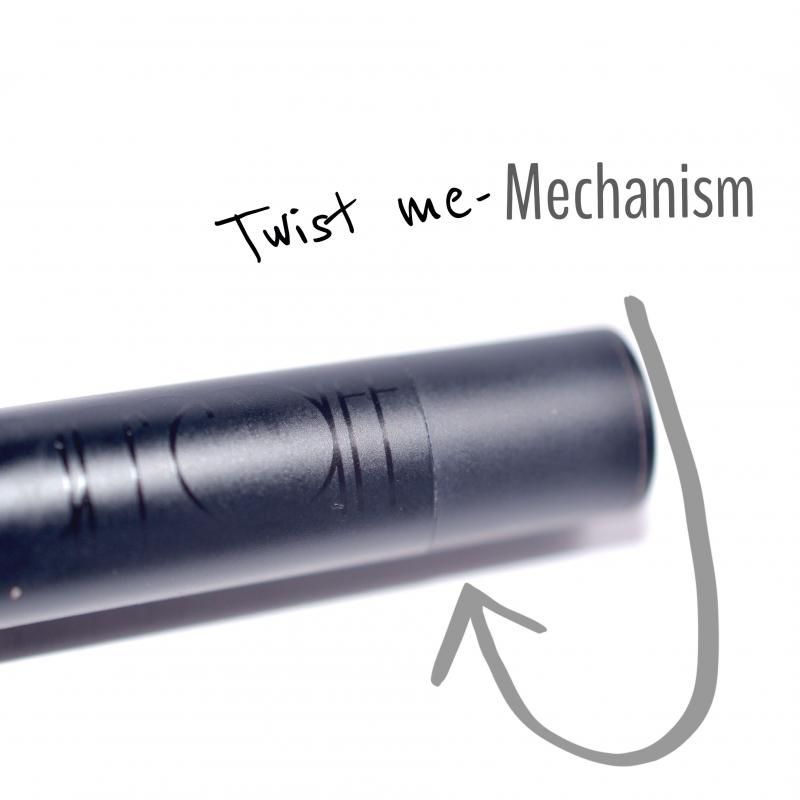 The colour of my new lipstick did not dissapoint.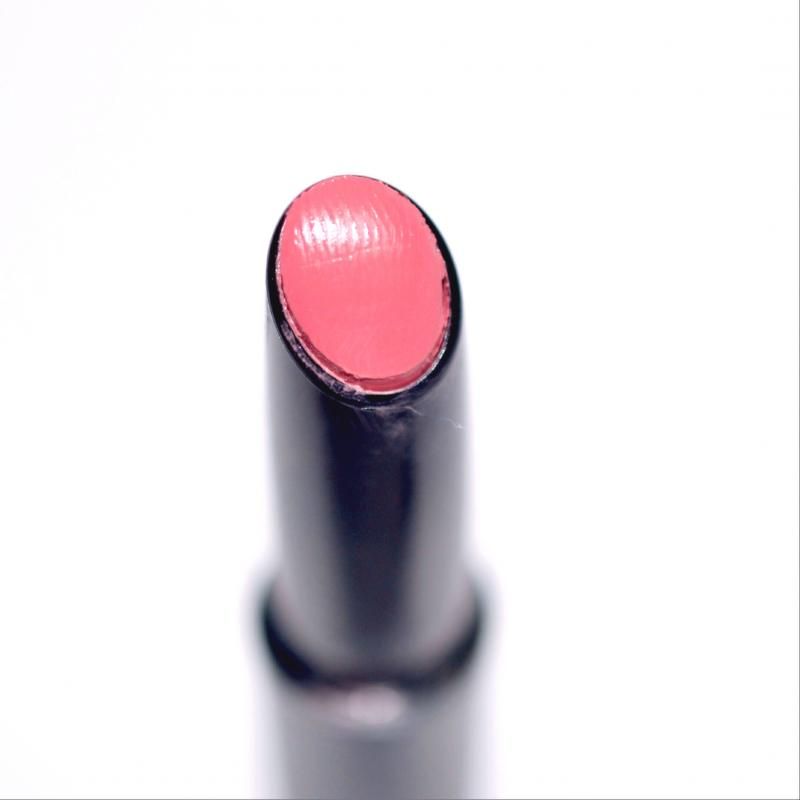 Though it looks like your average peachy pink, it has a vividy blue-pink dimension that shows in the swatches.
The formula feels a bit waxy. Now I'm spoiled to bits with cushiony lipsticks. In this case, comparing will do too:
I'll keep it a bit more specific and bring in the names & numbers (& repeat swatches later):
Christian Dior Serum De Rouge - No. 740 Rosewood Serum
Mac Slimshine Lipstick Intimidate
Lavshuca Moist Melting Rouge RS 2
Shiseido Maquillage moisture rouge rs305
5.
Marc Jacobs Beauty
110
Role Play
6. Chanel Rouge Coco Shine 52 Fetiche
7. Lavshuca Moist Melting Rouge PK 6
8. Benefit lipstick Um Um Uh
9. Giorgio Armani sheer transparant lipstick 10
So let's do the swatches again: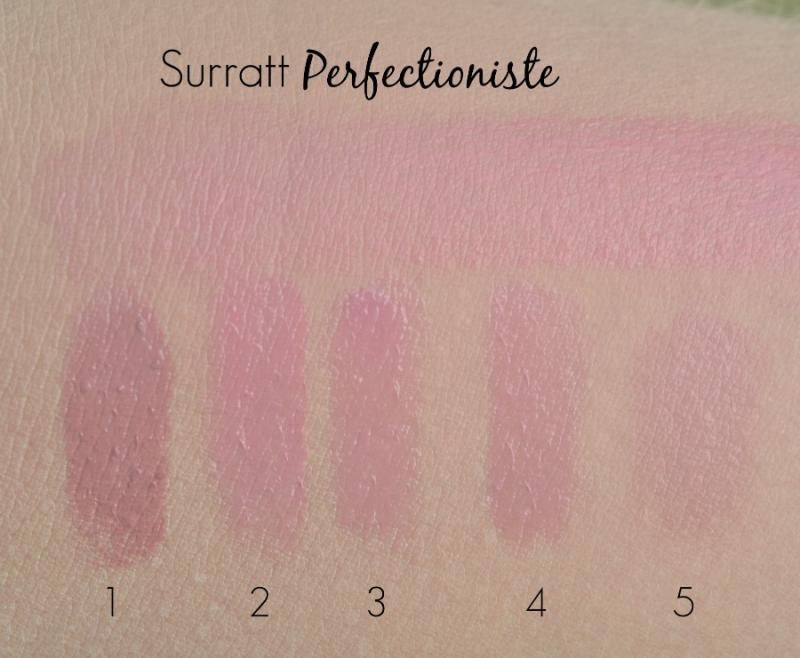 1. Dior 740 is a different hue (brownish rose) but I put it in to show a different opacity compared to Surratt: Dior feels creamier instead of waxy and covers the lip better.
2. MAC Intimate is a hint cooler than Surrat, also with a dewier look.
3. Lavshuca rs 2 is rosier and is my favourite formula of all lipsticks featured.
4. Maquillage has a more nude/rosy tone.
5. Marc Jacobs RolePlay is the sheerest one and feels light but not too moisturizing.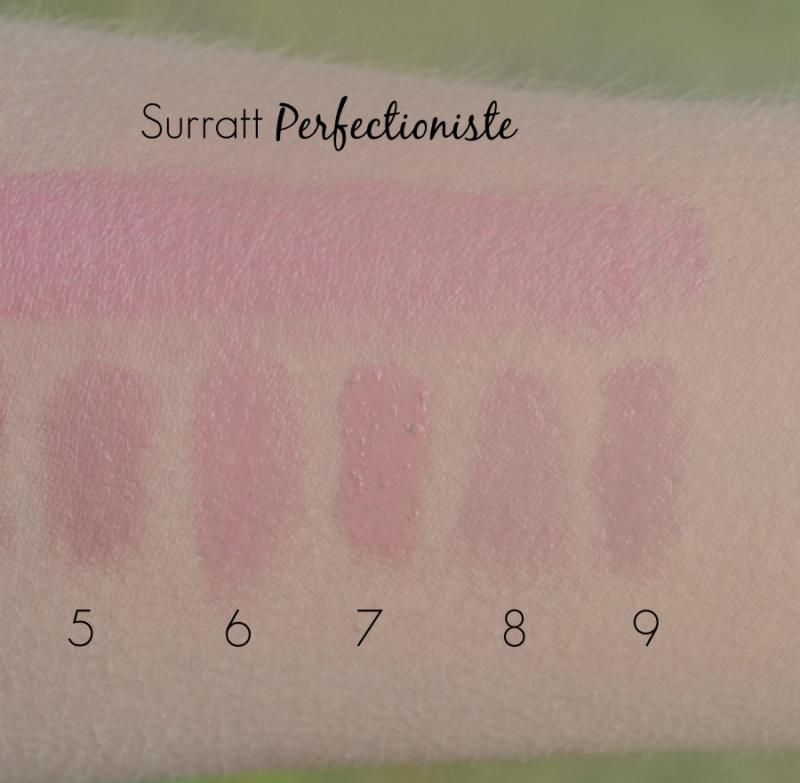 5.
Marc Jacobs
Roleplay, as before with a sidenote of it looking less pink and more mauvy/nude.
6.
Chanel
Fetiche has more of a mauve/rosy undertone.
7.
Lavshuca
PK6 is a rosy nude with no real pink notes
8.
Benefit
is another mauvy/rosy MLLB
9.
Armani
10 is a brownish rosy with a sheer untertone.
What makes Surratt Perfectioniste so cool is the way it lights up pink in certain light, and looks like the demure MLBB in other light: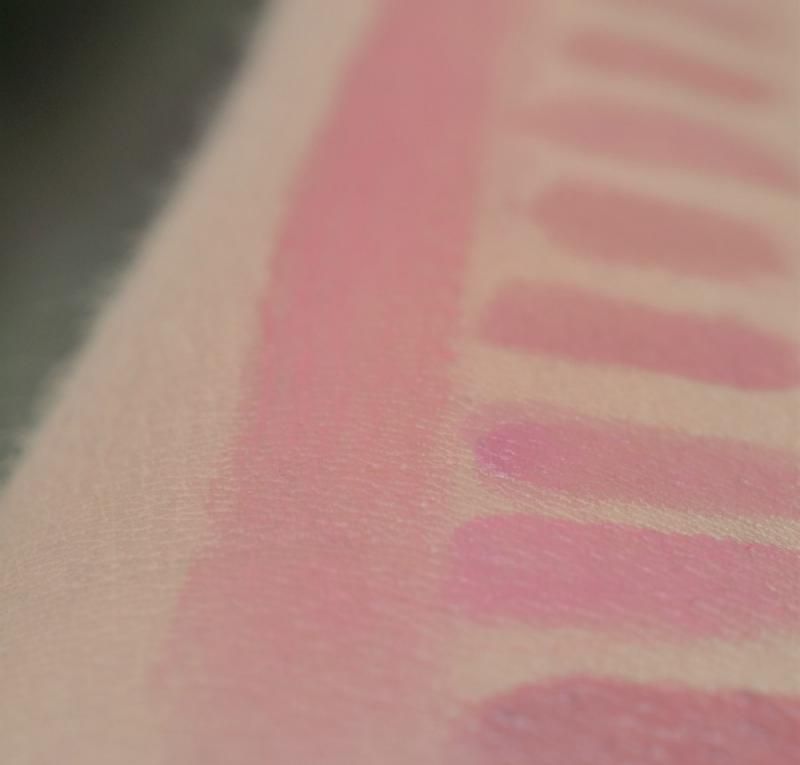 Airplane view!
Conclusion
: Sweet & different enough with that cheeky pink glow.
Talking about lipstick & war
(more here)
: