Banila Co. has been one of my favourite Korean brands I have encountered over the last couple of years. Although they do not release as oftenly as Etude House, they often have some suprisingly cute Summer collections that have good products quality-wise.
Last year I was completely fan of their Copacobana collection. And honestly, the
Copacabana bronzer
is still a staple in my bronzer wardrobe. It has that mix between brown and rosy that makes a believable bronzed flush for the slightly lighter skintones.
Banila Co., like me, loves to travel. This year their collection is called Bon Voyage (good journey in French)
Banila Co. has divided the
Bon Voyage
in two themes this year.
The first is a nautical theme, with no fixed destination. That is probably the best thing about travelling by boat anyway...the total freedom of placing your boat at any place possible (as long as the authorities permit you to do so).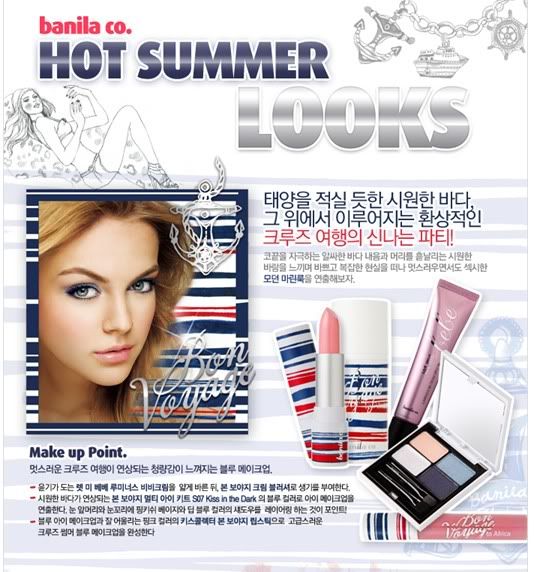 The second theme is called Africa and has their packaging adorned with pink leopard print.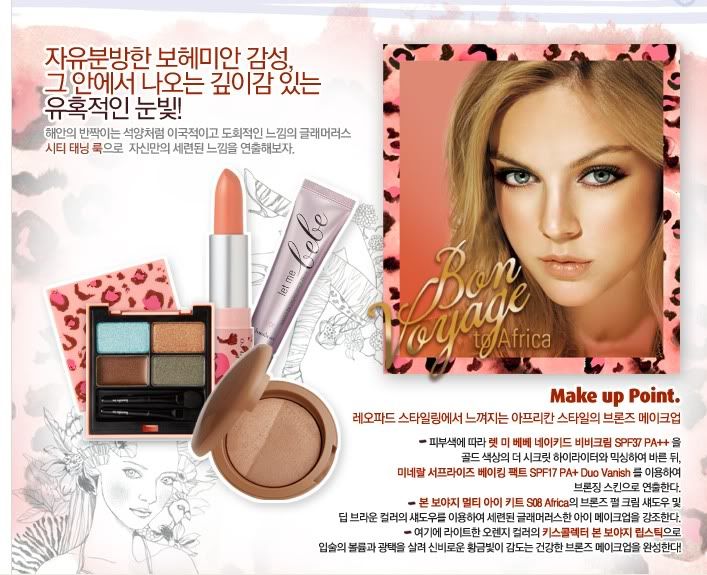 I picked up the eyeshadow quad from the Africa collection. I have liked Banila Co. eyeshadow consistency before, and I preferred the colour composition of Africa over the Nautical. Nautical consists mostly of sea-like blues and Africa has a more nature inspired colours.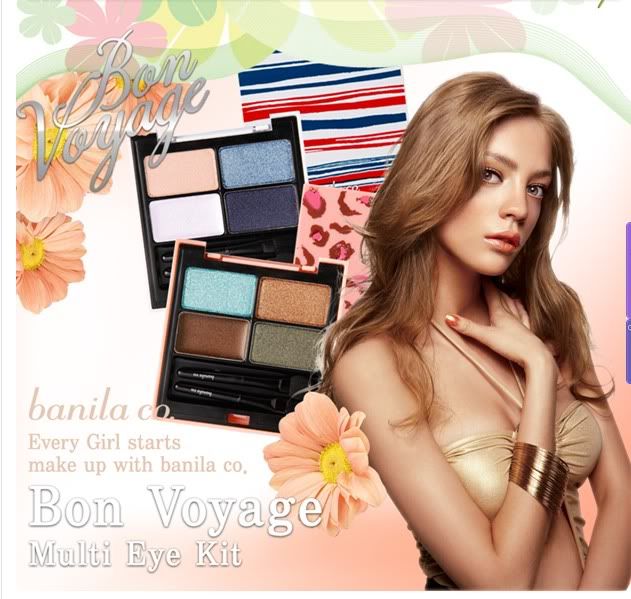 First, the packaging is so cute with the pink leopard.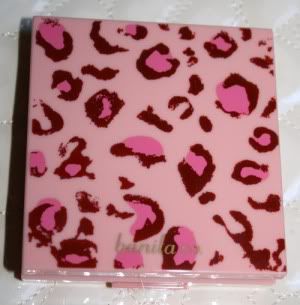 The quad consists of 3 powder shades, and one cream based colour. The powders are a mix of bronze, mossy olive and cloudy blue. The cream colour (left under) is a deep brown colour with golden specks inside.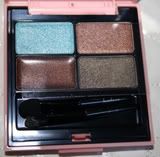 The powder shadows apply like a dream: they are incredibly buttery in texture and glides over inperfections. I absolutely love the glow that is in them...they are so shimmery and wonderful. Almost like the perfect summer composition for a eyeshadow palette.
The cream is also suprisingly good (left under in the swatch picture). Normally the cream products are not that fantastic or something I would reach for, but the brown, golden specked colour and the consistency of the cream promise to make a fantastic waterproof eyeshadow or eyeliner (although I haven't tested the waterproof-ness yet).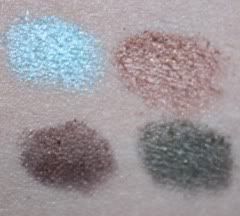 Overall, I absolutely am madly enamorated by this palette! Luv Luv Luv it!
I bought this palette on gmarket over
here
. It is not cheap (22.000 won or $18.43 at the time of writing), but both cute and fantastic qualitywise. I suspect it will pop up on ebay as well.