Today is one of those days I have nothing particularly interesting to tell, or to show on my blog.
Anyway, I still want to post one of my purchases that I forgot to post about.
It is the Rose Belle blush palette from British Brand POPbeauty.
Palettes are not really rare in the beauty field. Well, they are popular because they are
a. Handy for travelling purposes.
b. Often very cute and decorated in a lovely fashion
c. A perfect opportunity to try various mini-sized colours (lip, eye and cheek) in a dinky packaging
Well, often palettes are focussed on either eye or lip, or have both eye/lip/cheek products inside (and mascaras, for example with the Givenchy cases). Only a blush only based palette is not very oftenly seen.
The POP rose palette is indeed suitable for an English rose complexion (pale to light) but I think a slightly MAC 30/35 can benefit from the darker colours on the right side of the palette.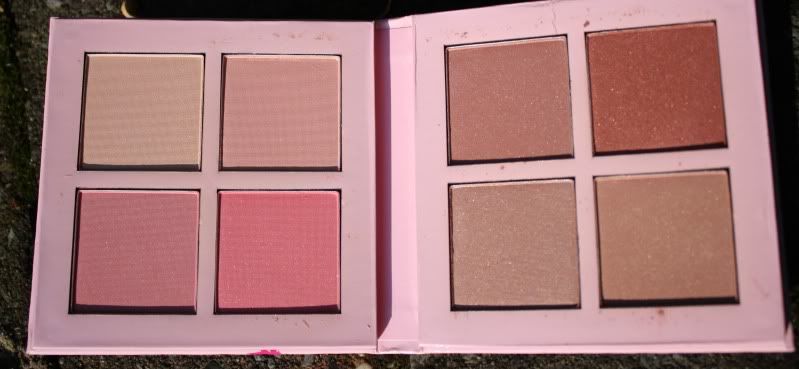 Indeed, the left side is for the Pale-and-Interesting under us...Also, they make fantastic highlighters for the light to medium (and perhaps darker) skintones as well.
A bit of bronzing based colours on the right side...Except for the upper right colour (that is a bit too terracotta for me) they are fantastic for summer bronzing purposes.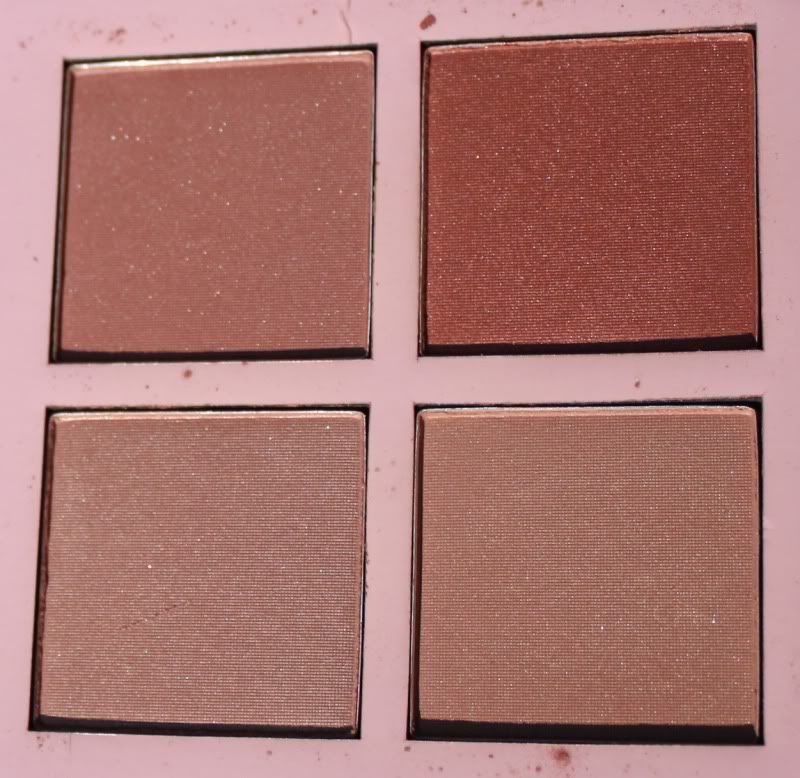 Everything lovely. The downside is that the pigmentation is not as good as some other bronzers. But that makes the application more foolproof for the enthousiastic bronzer-applyers among us. It just takes more time to layer to make it show up (or less to keep it subtle).
So, the summer is almost officially there (sorry for all Aussies and other Southern hemisphere readers, as you will have the official winter time approaching). Are you going to celebrate summer in style or will you just see what the summer of 2010 is going to offer you?